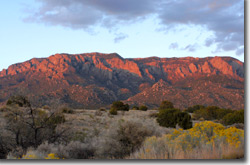 COMMUNITY RESOURCES
Road Conditions
Road Advisory Hotline, call 511




Check nmroads.com for latest road conditions; sign up for email/text alerts by downloading their mobile app




For information about NMDOT snow removal schedules, call (505) 222-6590
Phone Numbers
Police (non-emergency): 242-COPS (-2677)

Foothills Police substation: 332-5240

Report Abandoned Vehicles: 768-CARS (-2277)

Request a tree for a park or neighborhood,
Tree New Mexico, 505-265-4554
Charities That Accept Vehicles as Donations
Wheels for Wishes
, benefitting the
Make-a-Wish Foundation
, works with local towing companies to pick up vehicles people would like to donate. They provide free towing and in return the donor gets a great tax deduction.
---
[The article below appeared in the
newsletter of the City's Office of Neighborhood Coordination
(ONC). Perhaps folks can use the City's "Alternative Dispute Resolution" until the Association's Ombudsperson system is working.]
Do You Have A Dispute with your Neighbor?
Submitted By Naomi Parada, Alternative Dispute Resolution
The City of Albuquerque offers free Community Mediation to help you resolve the problem. What is Community Mediation? Community Mediation is a dispute resolution process designed for Albuquerque citizens and neighbors to resolve conflict and disputes within their own community. Mediation is private, confidential, voluntary and a cost-effective alternative to court.
Mediators, or impartial third parties, assist individuals in finding a mutually acceptable solution to their problem. Mediators do not blame, judge who is right or wrong, or make decisions about what should happen. In mediation you and your neighbor are responsible for designing an outcome that works for both of you. Mediation provides an opportunity to express differences and improve relationships by:
Reducing communication obstacles in order to define and clarify issues;


Explore possible solutions; and


Create solutions that reflect the unique needs and interests of the situation.
Best of all it works! – Because participants are involved in creating their own solution research shows people are more satisfied with the result and comply with the terms of the agreement.
This is a free service to all residents in the City of Albuquerque. If you would like more information, please contact the Alternative Dispute Resolution Office at 505-768-4500.